The World's First Productivity Shot™
"Magic Mind keeps me productive, sharp and helps me relax. I've been taking it for 2 months and can't imagine my day without it."
The World's First Productivity Shot™
A matcha-based energy shot infused with nootropics and adaptogens designed to crush procrastination, brain fog, & fatigue.
Subscribe & Save Up To 45%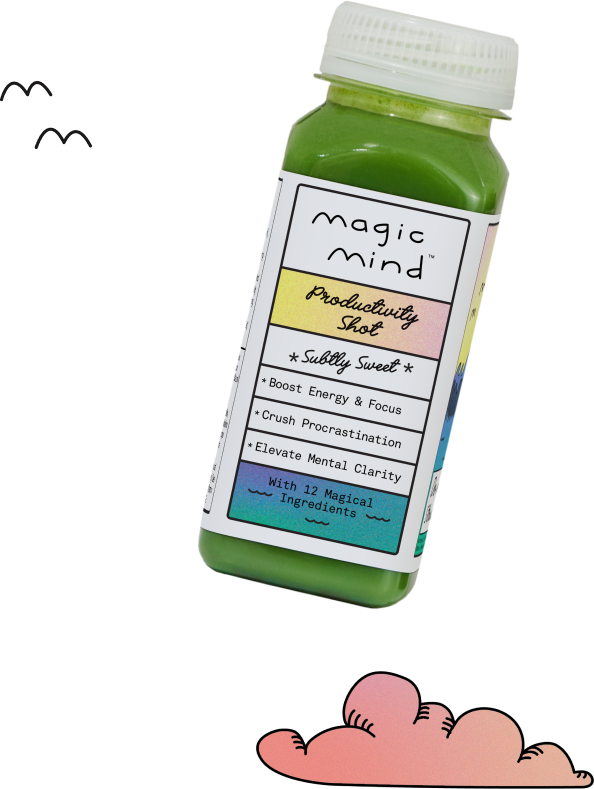 "I've never considered an energy drink that also helps combat stress. Coffee only wakes me up... This makes me focused and more productive. "
"After taking Magic Mind, I feel mentally wide awake and ultra-productive without the jitters of drinking too much coffee."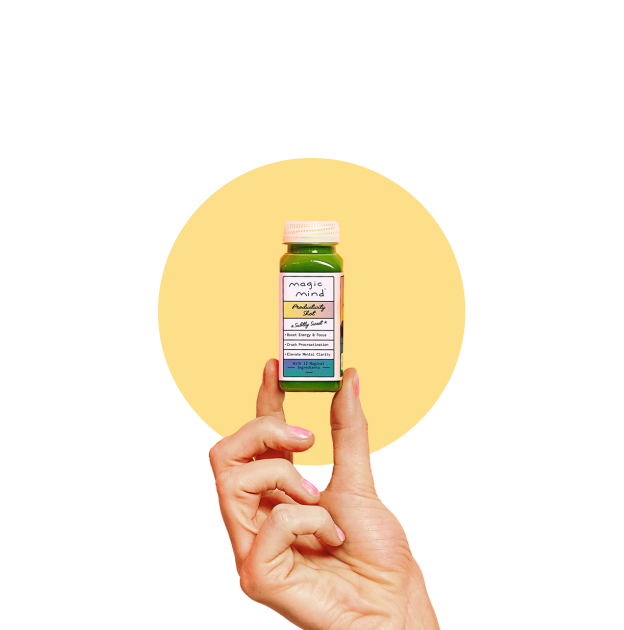 Calm Energy & Mental Clarity in a Bottle
Supports cognition

Boosts energy

Elevates mood

Decreases stress

Increases focus

Supports immunity
Subscribe & save up to 45%. Choose a subscription instead of a one-time payment and save up to $51.
The Focus Potion All of Silicon Valley Is Talking About
Magic Mind was designed for a long-term boost in energy, cognition, and stress management — it's not just a fleeting charge up.

You'll start to feel the full effects after taking it consistently for 5 days, with continued improvement through day 10.
Feel The Magic
Energy Duration

Better Focus

Manages Stress

Artificial Flavors and Sweeteners

Crash

Addictive

Money-Back Guarantee

Magic Mind

Yes

Yes

No

No

No

Yes

Study Drugs

No

No

Yes

Yes

Yes

No

Other Energy Shorts

3-4 Hours of Jittery Energy

No

No

Yes

Yes

Yes

No

Energy Drinks

3-4 Hours of Jittery Energy

No

No

Yes

Yes

Yes

No

Coffee

2-3 Hours of Jittery Energy

No

No

Yes

Yes

Yes

No
Feel The Magic
Do More & Stress Less with Magic Mind
Better taste and deeper flow state.
High-Tech Process

Our patented manufacturing process uses nanotechnology to make our active ingredients more bioavailable.

Easy on the Stomach

Less undissolved Matcha powder in the formula means you won't have to worry about any stomach issues.

Increased Efficacy

We've dialed up the effects of our most powerful ingredients to get you into a deeper, longer-lasting flow state.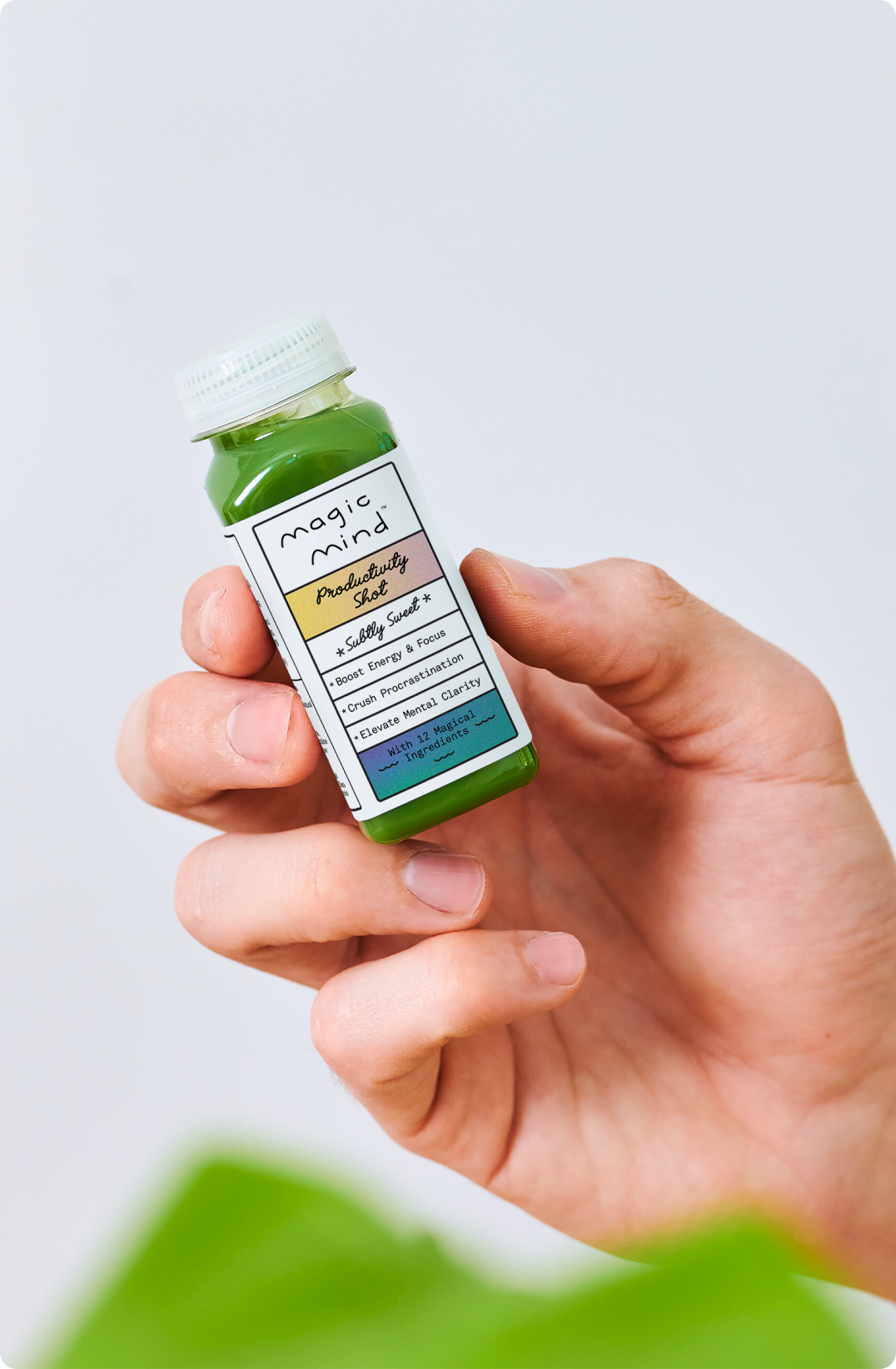 Better Tasting

Introducing a smoother and more subtly sweet taste that 9 out of 10 customers prefer.

New Ingredients

An added Vitamin B Complex works to combat stress, support cognition, and boost the immune system, and we now use Agave (instead of honey) for our vegan friends.

Less Clumping

With version 4.0, our shot's ready to shoot after just a few shakes.
Unlock Productivity Today
Trusted by some of the top entrepreneurs, athletes, artists, and creators in the world.
We are honored to be trusted by the best.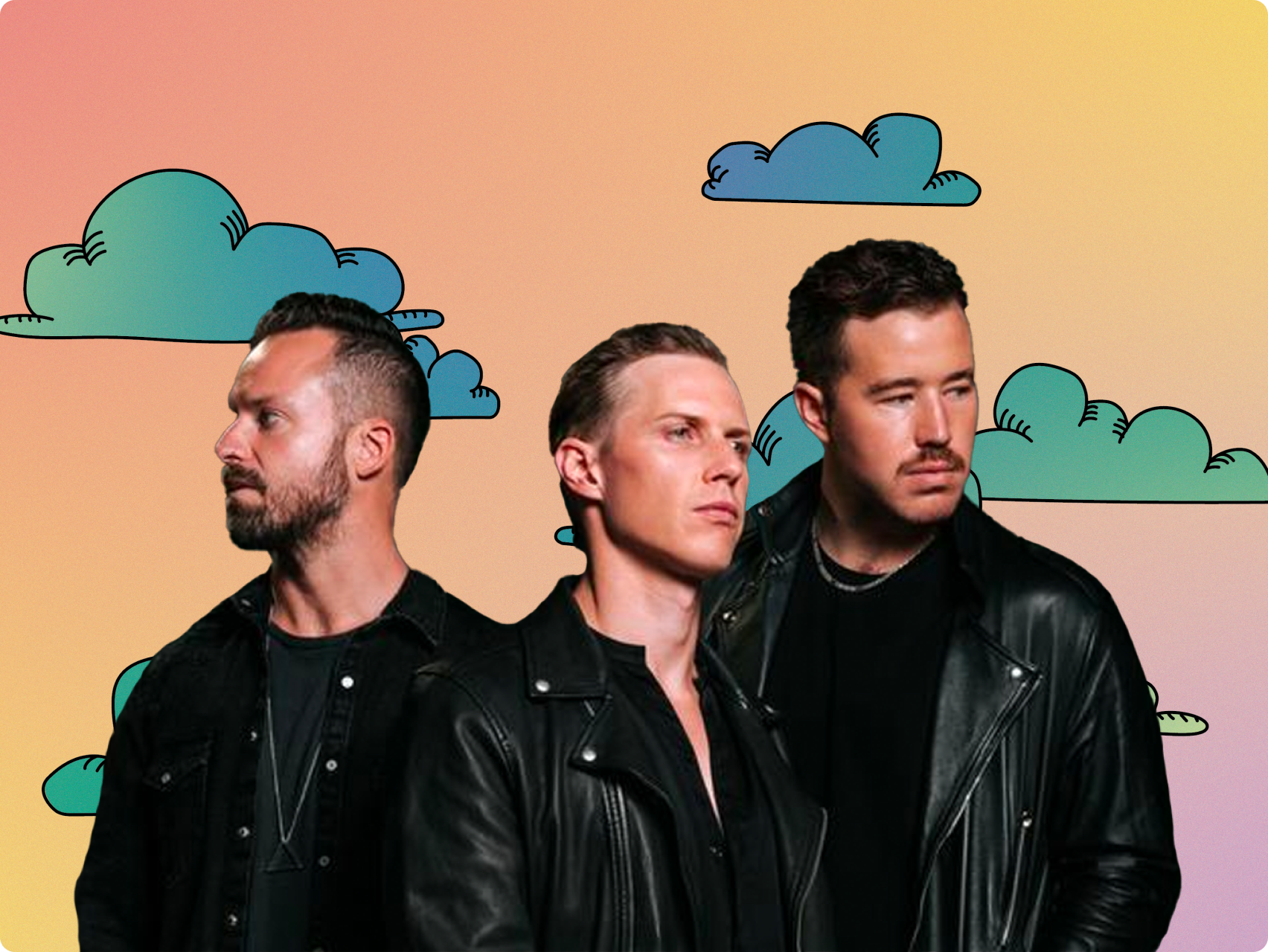 "We've been using Magic Mind in the studio together for the past six or so months working on this record. It's become a ritual to take it together and dive deep into the creative process. The clarity, focus and flow we get from it, without it messing with our sleep patterns is a game-changer."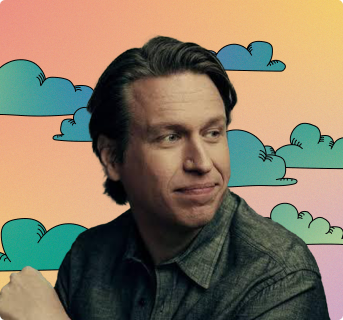 "For years now, Magic Mind has been like my own personal magical mythical beast that I set loose to destroy my procrastination, lethargy and brain fog. But unlike a mythical beast it tastes really good, too."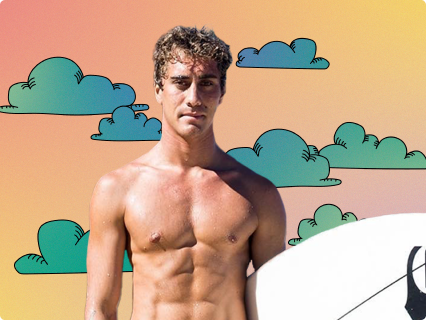 "Magic Mind helps me lock into a focused state that I need to be in whether I'm surfing pipe or working on my next big project."
"After drinking Magic Mind, my brain fog lifts and I am able to conquer my to-do list with less distraction."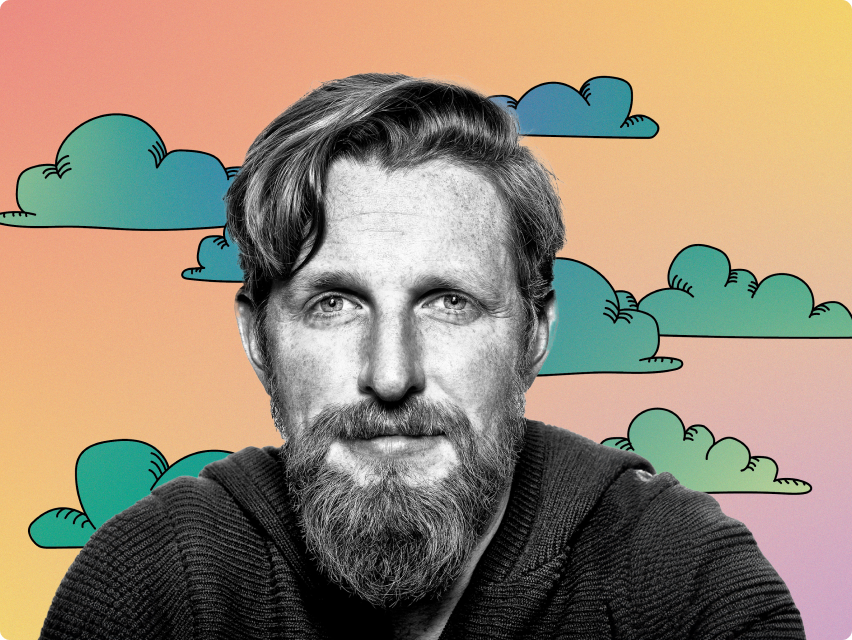 "Incorporating Magic Mind into my daily routine has become a ritual that fuels my productivity and creativity."
FAQs
Is it safe? Does it work?
What should I expect when consuming Magic Mind?
Unlike many energy drinks, Magic Mind's benefits don't come from excessive amounts of stimulating compounds such as caffeine. Though you'll feel an elevated sense of energy and a sense of calm focus within an hour of consuming Magic Mind, the benefits of some of the ingredients, like Ashwagandha and Cordyceps Mushrooms, can take 5 days to kick in and up to 10 days to reach full effect.

When cycling off of Magic Mind (see our recommendation below), or if you decide to stop consuming it altogether, you won't experience any kind of withdrawal.
Do I take it alongside coffee or tea?
Yes. Take alongside or in place of your morning caffeine. :) ‍

Magic Mind has minimal amounts of caffeine and is meant to be consumed as a supplement alongside your current morning routine. If you drink 2-3 cups of coffee during the day, Magic Mind will satisfyingly replace 1-2 of those cups by extending the caffeine of your current morning routine. It can also replace your current morning routine entirely if you're trying to reduce your caffeine intake.
Can I take it on an empty stomach?
Many people drink Magic Mind on an empty stomach without problem, but Matcha green tea on an empty stomach can be an issue for some. We recommend a light meal 30 minutes before or after drinking Magic Mind if you discover that it's an issue for you.
Although you won't build a tolerance to any of the ingredients in Magic Mind apart from the caffeine, we recommend occasionally cycling off to allow your body to maintain a baseline of activity and to give your nervous system a chance to reset.

For those taking Magic Mind daily, we recommend cycling off for one week every three months. If you already cycle off on the weekends, then taking a week off every three months isn't necessary.
Can this interact with medications? Who shouldn't take Magic Mind?
Yes, Turmeric Curcumin and Ashwagandha can interact with some medications like SSRIs and blood-thinning medication, so please consult your physician if you are currently on medications. High doses of Turmeric and Ashwagandha are also not recommended for women who are pregnant or nursing.
How much caffeine is in Magic Mind?
Magic Mind contains 55 mg of naturally occurring caffeine (from the Matcha green tea), less than 1/2 the caffeine in a typical cup of coffee.
What kind of Matcha does Magic Mind use?
We use premium ceremonial-grade Matcha from Japan in each bottle of Magic Mind, sourced from our friends at Encha Matcha. ‍

This is the highest-quality category of Japanese Matcha, and we're proud of the lengths that our tea farmers go through to produce it.
How does Magic Mind source its ingredients? Do you test for harmful compounds?
As part of The Magic Mind Promise, we only source our ingredients from the world's best suppliers and require rigorous testing of every ingredient sent to us. We readily provide the certificates of analysis for our ingredients to anyone who submits a request to [email protected].

We also test every batch of our formula for heavy metals, toxins, harmful bacteria, and other food contaminants in a third-party lab to comply with the most stringent industry standards.
Is Magic Mind gluten-free, nut-free, dairy-free, paleo-friendly, vegan-friendly, and keto-friendly?
Magic Mind is gluten-free, nut-free, and dairy-free. Magic Mind is also paleo-friendly and vegan-friendly. Each bottle of Magic Mind contains 3 grams of sugar from Agave, which is something for keto customers to take into account.
How do I pause, adjust, or cancel my subscription?
You can access our customer-facing dashboard for this by clicking "Login" at the top of our website's home page. You can also cancel your subscription by sending an email to [email protected]. We'll take care of it within 24 hours.
Does Magic Mind ship internationally?
Yes! We ship almost everywhere in the world, and international customers can make both one-time purchases and subscription purchases directly through our website.
What does Magic Mind do to support the environment?
We offset all supply chain emissions through our carbon-capture partnership with Pachama.com. We also offer carbon offsets to our customers with Corso, so all together we're a carbon-negative company!
Is refrigeration required?
No, refrigeration isn't required until after opening. But we often hear that our shots taste better when chilled, so feel free to store them in the refrigerator if you have space!